i've decided to document my random wax pack rips when they occur. Those that know me, know that they dont happen all that frequently. but when they do, i will post the results for the interwebs to see.
Here's my first rip on this journey, a pack of 1984 Donruss Baseball. 1984 Donruss Baseball is well known as THE premier set of the 80's, and has had iconic status for a very very long time.
The "Hit" in this product is the Don Mattingly Rookie Card. These packs were very hard to find in New York in 1984. i opened a few packs of them in 1984, but not very many and dont remember what if anything, i pulled. it was 1985 when i started to rip wax like a wild child! lol
(after ripping and scanning, i realized that i wrote the wrong date, get over it lol)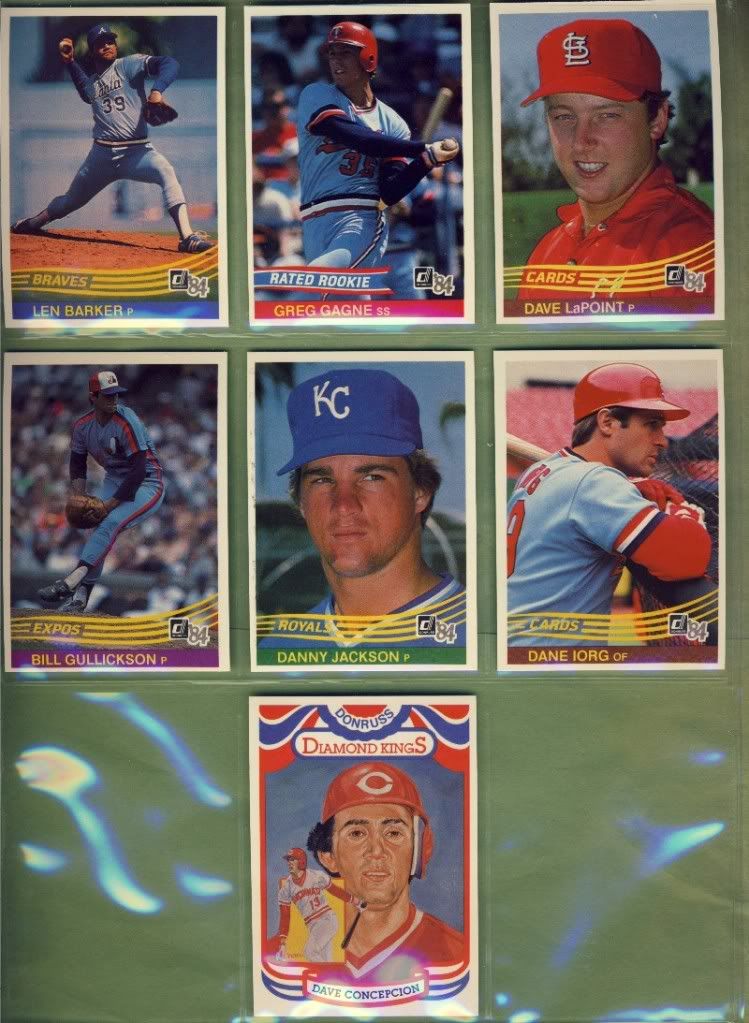 It was a blast to open a 27 year old pack. Getting HOF Star Power made it even better! Centering was all over the place, but the Michael Jack was one of the best centered in the pack. The Concepcion DK was the back card of the pack.
Thanks for the read,
Eric