With 2011 Topps Baseball hitting the retail shelves, it made me feel nostalgic, so i decided to rip a 30 year old pack of Topps 1981 Baseball.
Rookies in '81 Topps include:
Baines Making the DH his own, Fernando Mania, Raines running wild, Gibson still had two good wheels, and Super Joe making the word "Prospector" a reality!
Lots of star power in the set as well. Rickey's second year topps too.
the '81 Topps set is like the red-headed stepchild of the pre-junk era wax. no HOF rookies are presented in the set (yet!). the cards are plagued with "grading issues".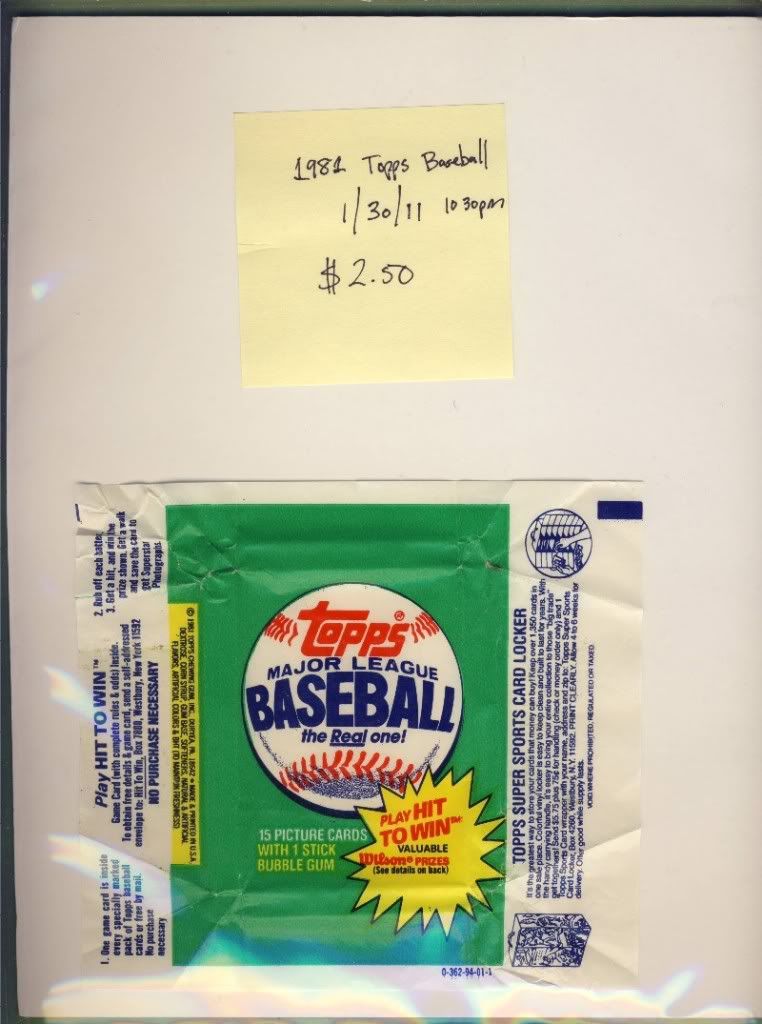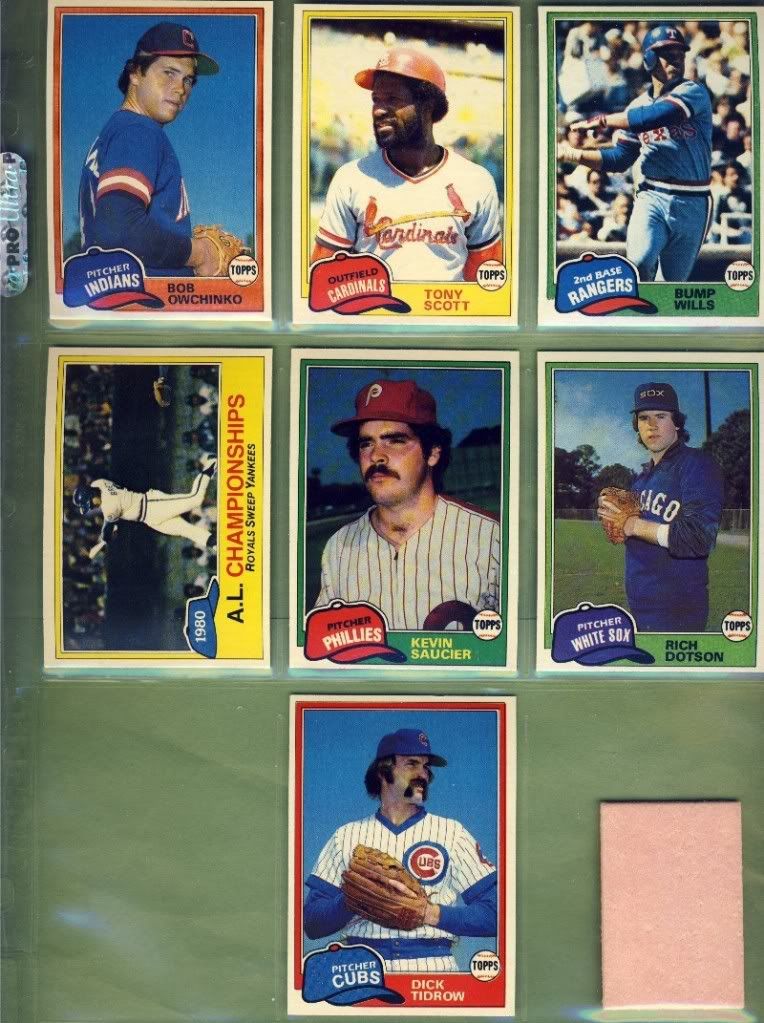 Not a great rip...BUT as always, great fun opening a wax pack that is 30 years old! and look at all that gum that they used to feed us!
until next time folks