Todays Graded Card of the day is: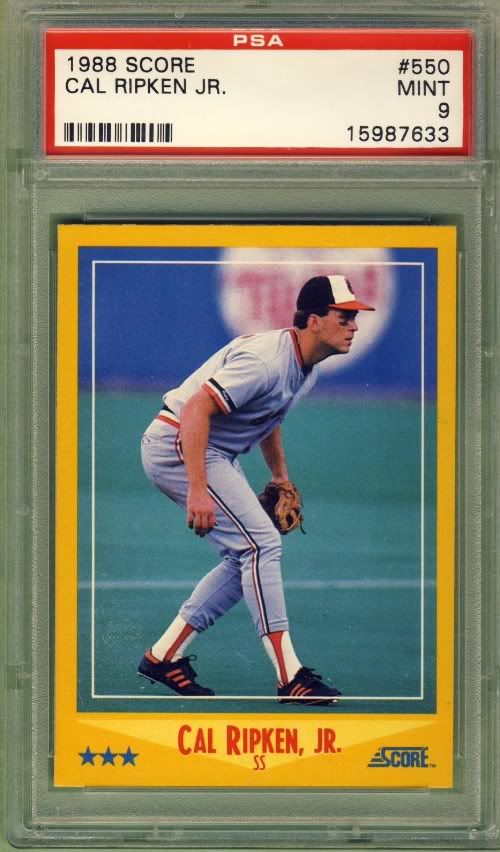 1988 Score Cal Ripken Jr.
1988 Score was just fantastic. Keep in mind that this was their debut set. From 1981 to 1987, there were just the three main releases Topps, Donruss and Fleer. In 1988 Score came on the scene with a simple yet great looking set. Upper Deck would come along a year later to totally change the card industry, but in 1988 this set was big news.
i opened a BUNCH of '88 score and would love to rip some again someday.