There's an old saying "Buy the card, not the holder." Well that couldnt be more true when it comes to todays GCOTD.
1968 Topps is known as The Home of Nolan Ryan's Rookie Card. Well, there's another Big Shot in the set as well, and its a damn shame that he doesnt get the hobby love that he deserves. That man is Johnny Bench.
i won this card on eBay many years ago now, clocking in around $30 because of the "bad" grade of BVG 4
i was happy to win it, because i never could own one as a kid, and the price range was awesome for me. Well, this one here is one of the "old" beckett graded cards, as they still handed out the sub-grades when they slabbed this one. Those Sub-grades
are as follows:
Centering: 9
Corners: 3
Edges: 8
Surface: 8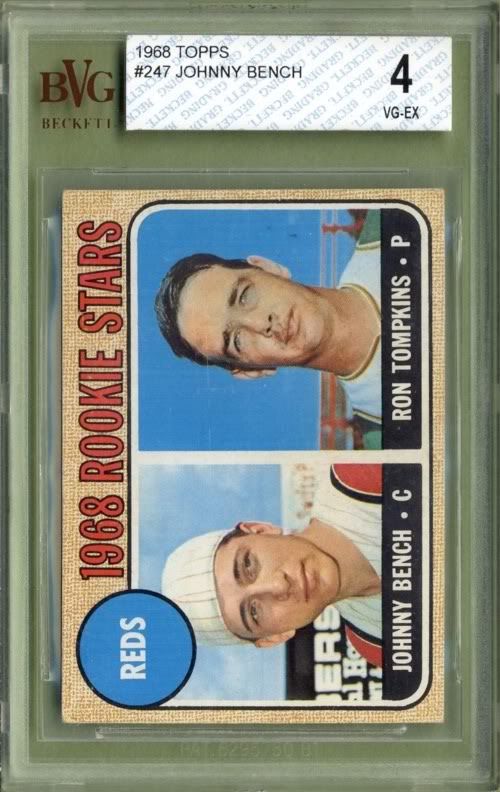 that all adds up to affodable AND amazing eye appeal in my opinion.